PCSFN Annual Meeting
We are proud to announce this year's Annual PCSFN conference in a virtual format! Dr. Sara Aton, Associate Professor at the University of Michigan, will be our keynote speaker and will present the annual Sol Erulkar Memorial lecture. Details for registration and poster abstract submission are below.
Meeting Details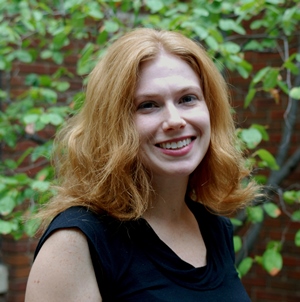 Date: Wednesday July 14 2021 from 1-5:30 PM EST
Location: Virtual – link provided day prior via email following registration.
Keynote speaker: Dr. Sara Aton Associate Professor, Department of Molecular, Cellular and Developmental Biology at the University of Michigan
Topic: Why do we sleep? What does sleep do for the brain?
Meeting Format: We will host this year's conference virtually with Zoom. With this platform, you will be able to view the Keynote and trainee talks. Registrants will receive the meeting link/password via email the day prior to the event. During the event, registrants can type comments/questions to interact with the presenters. They may also "raise their hand" to have a moderator select them to activate their microphone.
Schedule (download the full schedule): 
1:00 PM: Welcome Remarks
1:15 PM: Selected Talks from Trainees
4:00 PM: Keynote
5:00 PM: Announcement of Awards
---
Registration & Poster Submission
Registration for this virtual event is free. However, we encourage faculty and postdocs to help the event by signing up as a poster judge (see below).
Registration is now closed!
Important Dates:
June 1, 2021 (Tuesday)
-5:00 pm: Abstract Submission Deadline (extended to June 11, 2021!)
June 14, 2021 (Monday)
-5:00 pm: Virtual Talk Selections Announced
July 1, 2021 (Thursday)
-5:00 pm: Video Poster Submission & Judge Sign-up Deadline
July 11, 2021 (Sunday)
-9:00 AM: Video Posters available for public viewing and Judging Assignments sent.
July 13, 2021 (Tuesday)
-5:00 PM: Registration closes and Conference Zoom Link/password sent to registrants.
July 14, 2021 (Wednesday)
-9:00 AM: Judge Scores due
-1:00 PM: Conference begins
-9:00 PM: Posters removed
Technical Support:
Please direct any questions to our Technical Support Team at neuro@pcsfn.org. We will be monitoring this email account semi-regularly leading up to the event, but actively monitoring it during the event.
---
Asynchronous Poster Judging
Faculty members and postdocs who are not presenting a poster may sign up as poster judges (please use your institutional email address for us to confirm your identity). We highly encourage you to do so! Once signed up, you will receive your assignments on Sunday, July 11, 2021 and will be required to submit your scores via an online form by 9am on Wednesday, July 14, 2021.
---
Video Posters:
Video posters are an opportunity for trainees (undergraduate students, graduate students, and postdocs) and technicians to present their work. You should prepare either a standard poster or PowerPoint and record a video no longer than 5-6 minutes presenting it (video of your face is optional). You should then upload your video to a file share service of your choice (i.e., dropbox, BOX, google drive, etc). Set the file to "publicly viewable" and submit the link in the registration form. We will remove the links by 9pm on July 14, 2020 to protect the privacy of the poster content. 
We will review the video prior to the event to confirm it meets our requirements. Any video running longer than 6 minutes or not set for public viewing will not be included.
Virtual Talk Selection
If you would like your poster to be considered for a public lecture (10 minutes presentation, 5 minutes Q/A) during the virtual event, please indicate so on your submission. Decisions will be made and invitations will be sent out prior to the virtual event.
Video Poster Awards
The Eliot Stellar Video Poster Research Prizes for Neuroscience are in honor of Dr. Stellar's contribution to the Philadelphia Neuroscience community. The best poster video presentation by an 1) undergraduate student, 2) graduate student and 3) postdoctoral fellow will be selected for prizes. Entrants must be the first author of the presentation and may have only one entry in the competition. Entrants may present posters from the Annual Meeting of the Society for Neuroscience or from other recent meetings. Prizes will be announced at the end of the virtual event.