Outreach
Neuroscience Education for Students and Adults
PCSfN members are committed to sharing their love of all things neuroscience with the greater Philadelphia community.  Below are some resources for conducting neuroscience outreach, along with some information about recent outreach events.  If you are interested in participating in PCSfN neuroscience outreach, or are an educator who would be interested in hosting an outreach event, please contact outreach@pcsfn.org
Upcoming Events:
Three PCSfN members will be participating in live stream events with Skype a Scientist in October. Click in the image below for more information.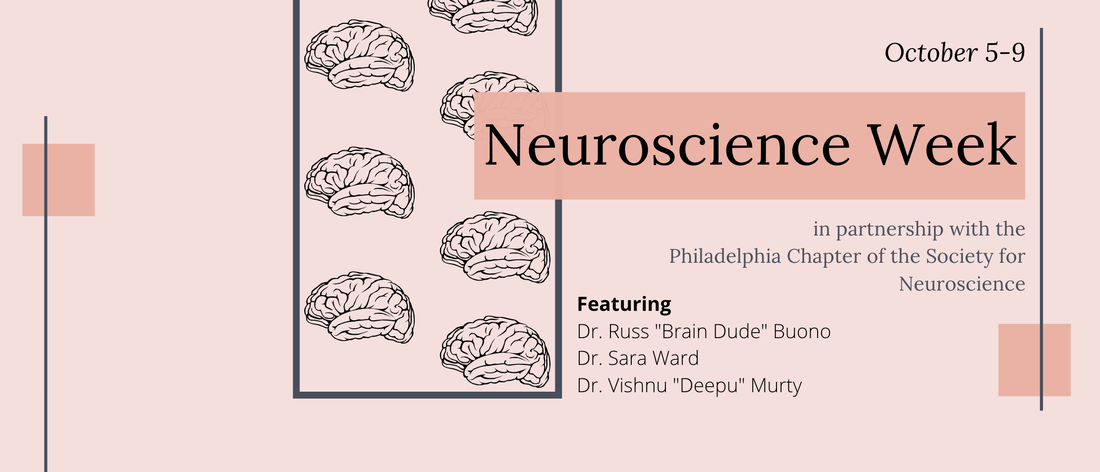 Protocols for Outreach Activities:
All Ages

Comparative Anatomy: Participants explore the similarities and differences between the brains of different species.
Learning & Memory: Activities demonstrate the principles of Classical and Instrumental Conditioning.

Elementary School Level

Swim Cap Brain: Participants learn about the lobes of the brain by drawing on a swim cap.
Build a Neuron: This protocol focuses on the basic structure and function of the neuron, including making a model neuron out of  Styrofoam balls, pipe cleaners, and beads.

Middle School Level to Adult

Mirror Tracing: Participants learn about procedural memory by trying to trace an image that can only be seen in a mirror. You can also download a companion poster on procedural memory here.
 Cognitive Testing: Several tests are demonstrated along with a discussion of the various cognitive functions that they are used to access.
Links to Additional Resources:
Recent Outreach Events
Due to Covid-19, most of the outreach events for Brain Awareness Week 2020 were canceled.  We are currently working on ways to do outreach safely for Brain Awareness Week 2021.  Below are some photos from previous outreach events.